The idea for "The Mask – First Aid Kit" came from the fact that there was a shortage of protective masks and PPE for healthcare workers worldwide when the corona pandemic broke out. Due to this situation, the public in Germany started to collect and share DIY information on how to create face masks. These self-made items were officially renamed "community masks" to avoid any conflicts with the law, because such DIY face coverings do not guarantee the wearers' protection.
Above all, I assume that we need to learn to live with microbes, that the mask will become our ubiquitous companion and therefore, it will also find a place in the "First Aid Kit".
In this example, kids can create their own first aid box and a mask made of one A4 sheet of paper. But of course, you can replace the paper with fabric and quickly produce a wearable mouth and nose mask.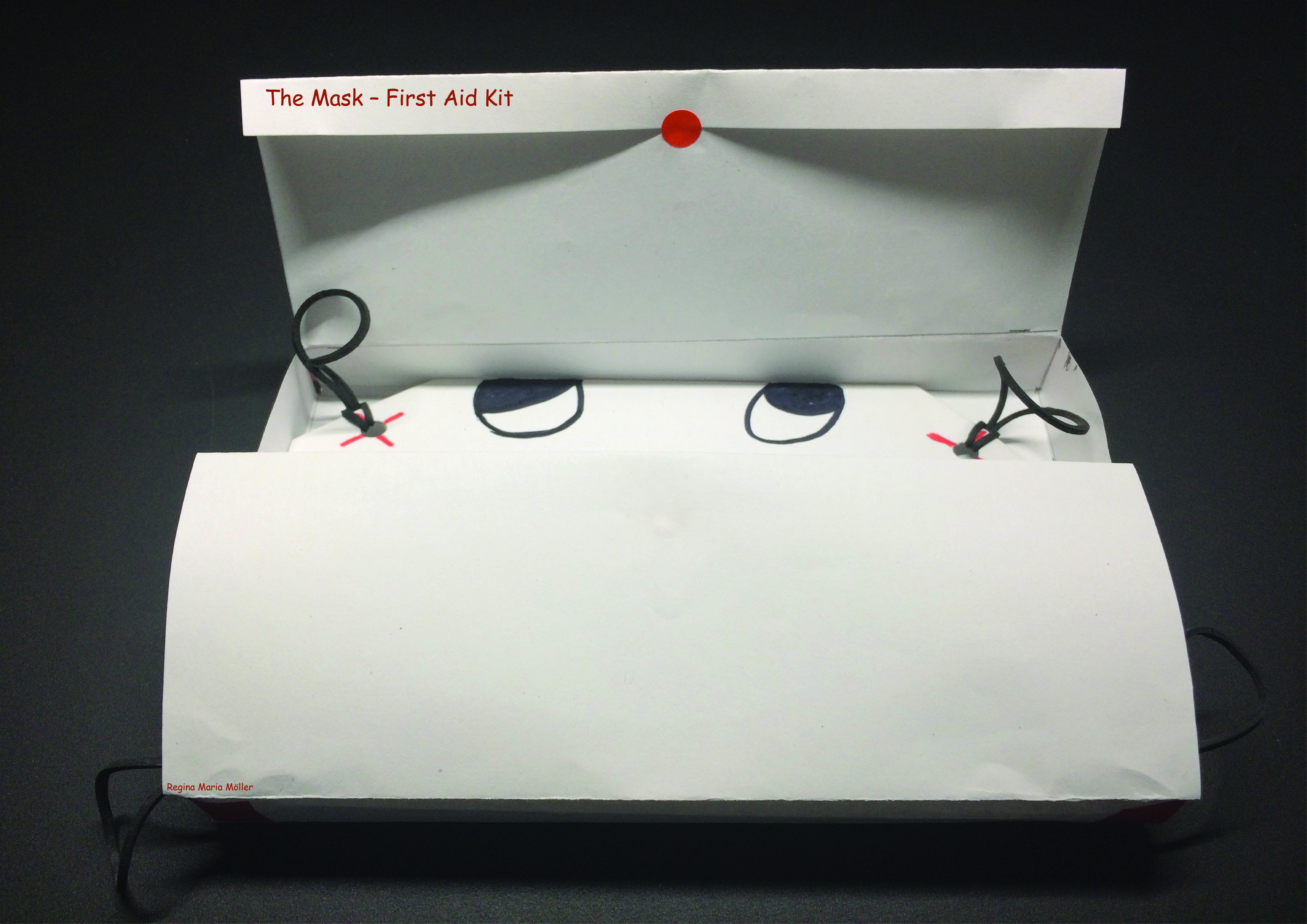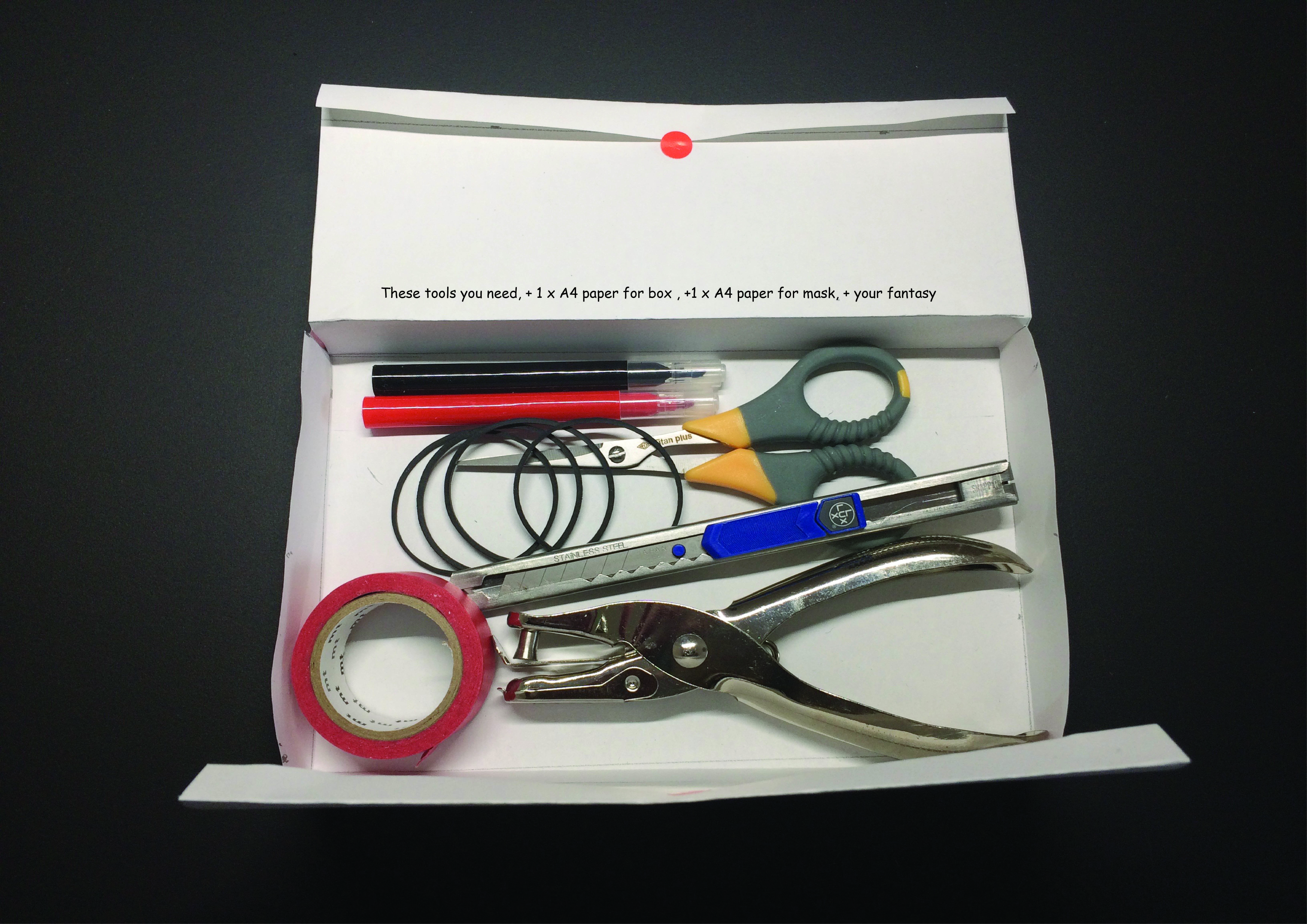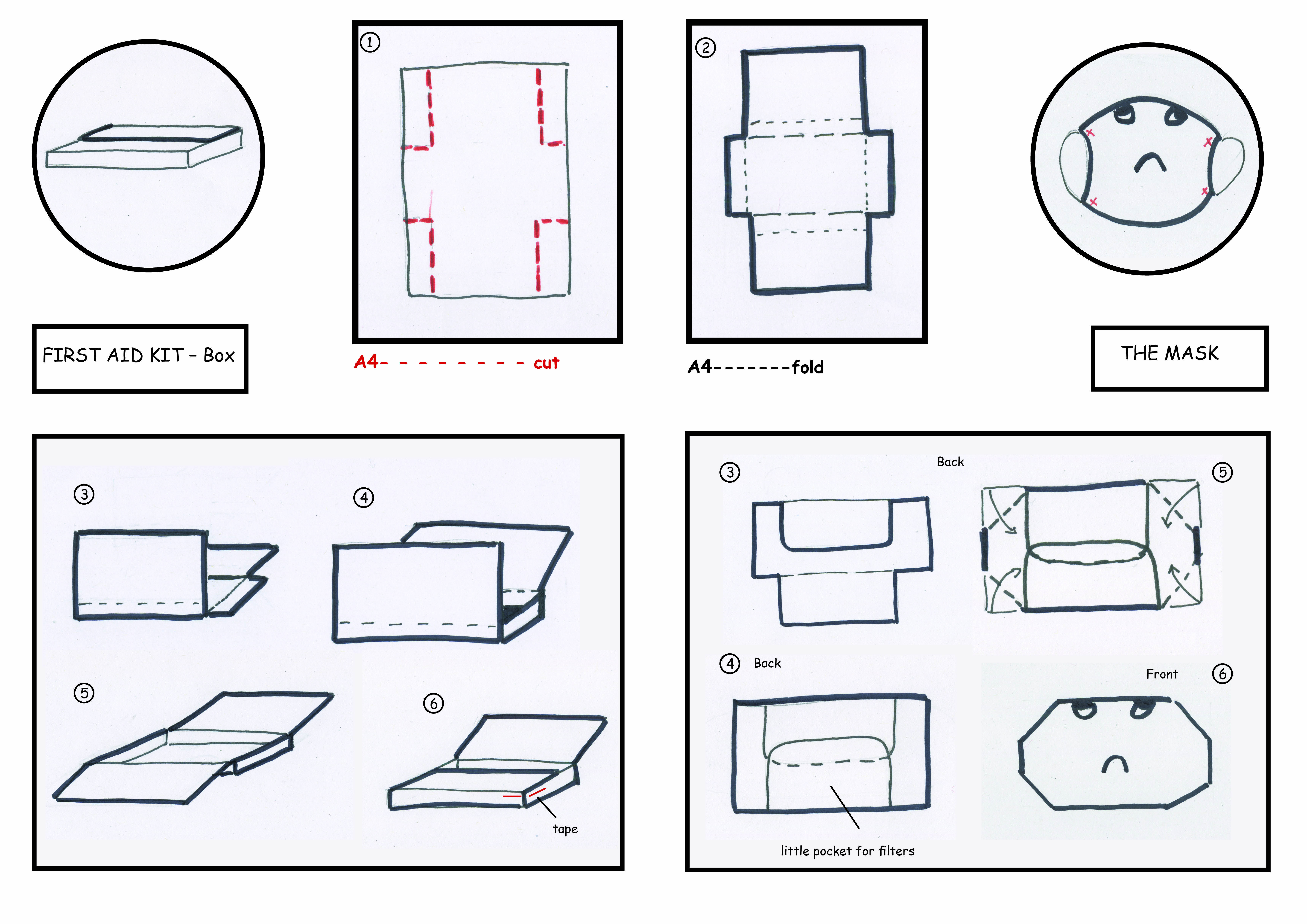 About the artist: Regina Maria Möller is a German artist, founder of the magazine "regina" and the art label "embodiment". Her artistic projects are exhibited worldwide such as 47th Venice Biennial, Manifesta 1, 3rd Berlin Biennial of Contemporary Art, Secession, Vienna, The Lab / NTU Center for Contemporary Art Singapore, among many others. Parallel to her art practice she has given talks at international platforms and taught in a number of academies and universities, like the Massachusetts Institute of Technology (MIT), Cambridge / Boston; Norwegian University of Science and Technology (NTNU), Trondheim; Nanyang Technological University (NTU), Singapore, among others.
---